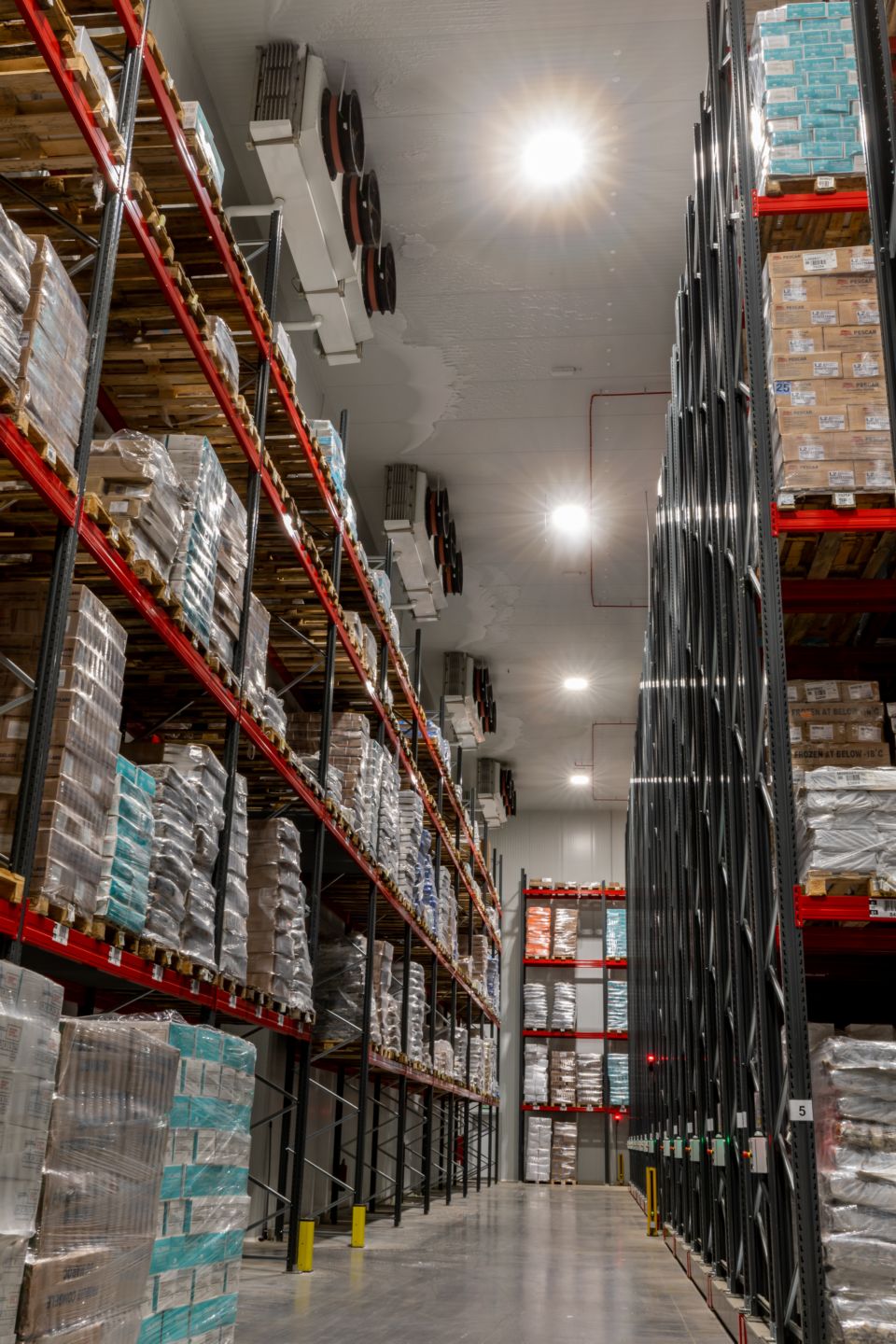 Cold storage
Sectors
KINARCA has a great deal of experience in the design of installations for cold stores of any size and temperature between 0ºC and -60ºC, fully automated.
KINARCA's experts will help you choose the best solution, paying particular attention to the reliability of the system and its energy consumption.
One of the major problems with this type of cold store is the infiltration of moist air into the cold store and the problems associated with this (frost, haze, etc.). To address this problem permanently, KINARCA has designed the Frost-Free Airlock.
Contact
Others Sectors